Web push notifications, and this PushAd, are a very useful tool not only for blog owners, online stores, or publishers. They enable recipients to receive interesting information in a quick and convenient way. However, the latest versions of popular browsers promise a serious change.  
Until now, when we visited a new page where web push notifications are sent, a message asking if we wanted to receive them was displayed. This will change starting from the latest version of Firefox (version 72).  
As Johann Hofmann states in his article Reducing Notification Permission Prompt Spam in Firefox, the notifications prompt is the most frequent permission prompt shown on a page just after a user enters the website. Out of approx. 18 million prompts shown on Firefox between December 25, 2018 and January 24, 2019, merely 3% were accepted by users, while almost 19% of users left the website immediately after being confronted with the prompt.  
Once you upgrade the Firefox web browser to version 72, notifications will no longer look like this:

If a user wants to subscribe to the subscribers' base, they will have to click on a visible balloon icon and only then opt in to receive notifications: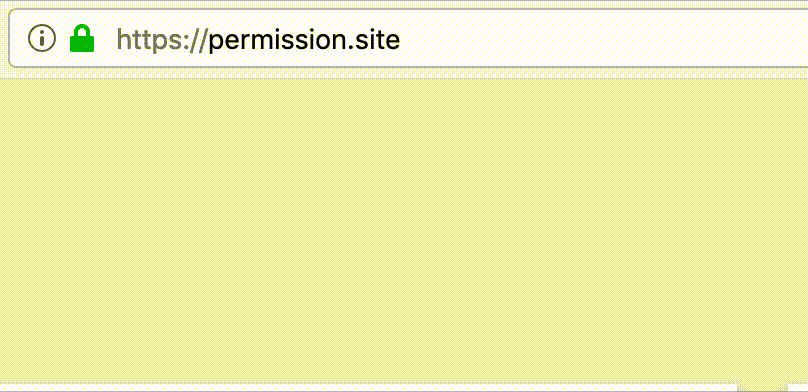 Source: Firefox Nightly News – Reducing Notification Permission Prompt Spam in Firefox
According to Hofmann, the possibility of displaying a prompt inviting to receive notifications independently may increase users' willingness to sign in. A user does not have to decide whether he or she wants to subscribe to the subscribers' base immediately after entering the site, before they even have a chance to get to know the content of the page.  
Chrome is also preparing a change in display of notifications encouraging users to opt in to receive web push notifications. According to Sekurak.pl, pop-ups are not to be displayed by default in two circumstances:  
when a user usually blocks notification pop-ups  

or when a given domain has a low proportion of subscribers signed in for notifications 
The finished version of Chrome 80 is expected to be ready in February. The setting is now available only in the beta version. 
In response to the change introduced in Chrome and Firefox browsers, we have created a new tool, namely AdPop – Website Layer and PopUp. Thanks to these tools you will not only increase the conversion rate on your website, but also support marketing communication. AdPop – one tool, multiple opportunities>> 
Source: Sekurak – Firefox właśnie zaczął blokować spamowe popupy o notyfikacjach, za moment dołącza też Chrome, Dobre Programy – Google Chrome 80 zablokuje natarczywe powiadomienia. Premiera w lutym, Firefox Nightly News – Reducing Notification Permission Prompt Spam in Firefox