When running an online store, you surely deal with problems of carts abandoned by customers or unfinished transactions. Statistics demonstrate that more than 70% of transactions are abandoned at the stage of adding products to a cart. Get to know our tool that will help you boost sales and strengthen the position of your brand.  
Abandoned cart – no transaction  
You certainly know the scenario: a user visits your online store, clicks on particular categories, adds some products to a cart and after a while closes the page. Or they start to finalize the buying process, but meanwhile close the website. How to prevent it? How to find an easy way to encourage a customer to finish shopping?  
Let us introduce AdPop tools. These are multifunctional, easy-to-use tools that will help increase sales in your online store. The package comprises two tools: PopUp and Website Layer. How to use PopUp and what can Website Layer be used for? 
What is PopUp?  
This is a pop-up window displayed on a computer screen. Most often PopUps are invitations to sign up for newsletter or banners informing of current special offers. PopUp can be used to send e.g. a discount code or encourage to enter a particular subpage. It is worth emphasizing that PopUp cannot be blocked by AdBlock. 
Here are some examples of PopUp: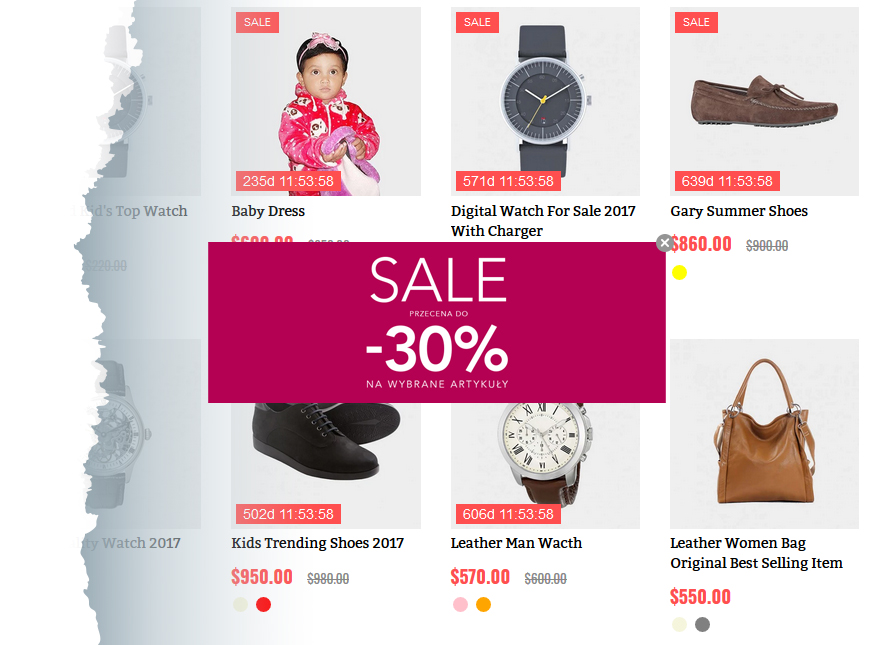 How to create Pop-up? 
When configuring a pop-up, we can use an intuitive panel to define the layout and function of the sent design. In the panel choose the "AdPop" tab and then "Create a new pop-up". Add a name, description and domain. Moreover, we can define:  
whether the Pop-Up is to be displayed on every subpage

 

whether it is to be displayed only to users unsubscribed to web push notifications as part of the PushAd service or to all users

 
Within the very field of Pop-up creation, we have an opportunity to insert:  
a short video 

 

a graphic file

 
a table

 

a link to the landing page where a user is taken by clicking the banner.

 
Additionally, we can set extra options, such as:  
Pop-up location (a monitor is divided into 9 fields where a pop-up window may appear).

 

sending it to selected types of devices (mobile/desktop) 

 

specifying the time taken before the Pop-up is to be displayed

 

What is Website Layer? 
Website Layer is a slide-in window appearing on the side of the screen. It can be used as: 
a summary of products added to a cart or displaying other recommended products. 

 
This is also a perfect tool to: 
inform about current promotion on products viewed by a user,

 

send a discount code

 

someone is adding products to the 

cart?

 Owing to Website Layer you can send them a discount code or free delivery option. 

 

somebody's subsequent purchases? Owing to a possibility of embedding HTML code, you can add a short survey. 

 

 
How to create Website Layer?  
In the panel choose the "AdPop" tab and then "Create a new pop-up". Under the table to create Pop-ups/Layers, select the type, i.e. "Layer (slide in)".  
Next add a name, description and domain. Moreover, we can:  
define

 the Web Layer location (the screen is divided into 6 fields where it may be situated).

 

have it displayed only on selected types of devices (mobile/desktop) 

 

specify the time taken before the Web Layer is to be displayed