Web push notifications – acquiring new traffic
Advertisers are constantly looking for new and effective communication channels and solutions to bring new high-calorie traffic to their websites, and this is the right direction resulting from the organic growth of each internet service. In order to meet these needs, the PushAd team has created the first and only advertising network in Poland to deliver new traffic to the advertiser's site from external content services in the form of subscribers whose purchase intent, brand loyalty and interests are enriched by the Data Management Platform system.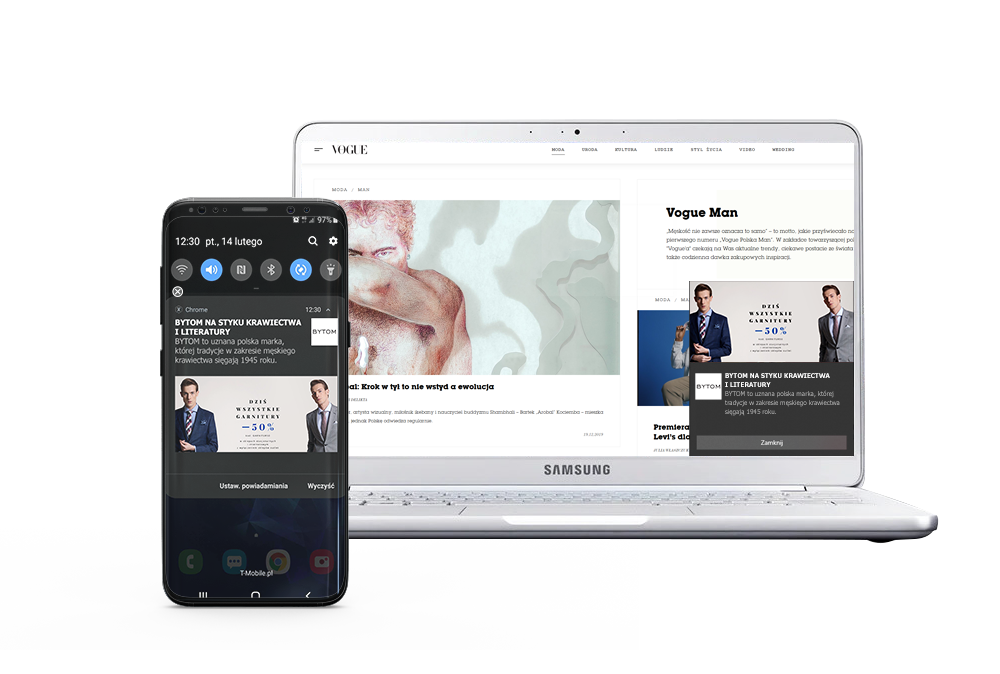 Benefits for the advertiser:
High-calorie traffic – an average CTR of 6%
Hygienic base (also bot- and fraud-free)
Delivery of the message immediately (real-time marketing) or at a specific time of day
Conversion of new traffic to subscribe notifications to your own domain (PushAd codes must be embedded)
​
Online sales support
Desktop and mobile emission
Adblock-resistant
RODO and UODO-friendly base (does not contain "sensitive" subscriber data)

Friendly

 (nie zawiera "wrażliwych" danych o subskrybencie)

​
Base size:
4 million subscribers
More than 220 vertical and general content publishers
Base potential
150,000 clicks/month
Targeting – the target audience you will reach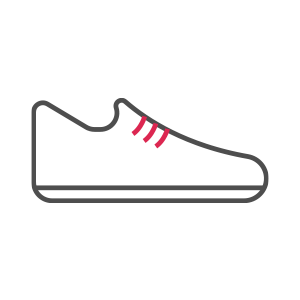 Fashion (online shopping)
770,000 subscribers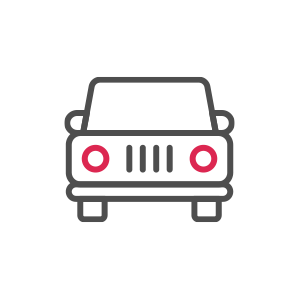 Automotive
650,000 subscribers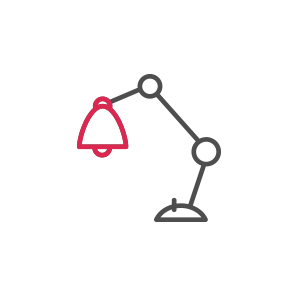 Home and Garden/DIY
590,000 subscribers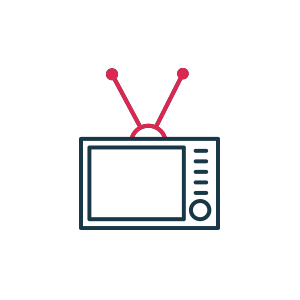 Consumer electronics
695,000 subscribers
Segmentation of ad network subscribers is built on the basis of their interests, brand loyalty and linked to specific purchase intentions, further distinguishing the degree of user engagement based on their behaviour and reactions to a given advertising message.
Segmentation of the base relies on the activity history of individual users. The determinant of interest in a particular category of advertising messages is the monitored behaviour (recorded clicks on web push notifications) of many campaigns carried out in the past as well.

Our base currently comprises more than 4 million subscribers (65% are mobile subscribers) and includes more than 1400 behavioural profiles *
This size of the base allows us to gather segments of sufficient volume to allow for real targeting of campaigns according to specific interests, brands, purchase intentions or traffic size and scale. The publisher base is constantly being expanded with new publishers, which has a direct impact on the increase in the number of individual segments and profiles of the so-called heavy users.
Do you need more information?