We rescue abandoned baskets!
Although a significant proportion of Internet users perceive online shopping as uncomplicated and convenient, you will be surely surprised by the statistics. According to a report entitled Cart Abandonment Rate Statistics prepared by Baymard Institute in 2019, as much as 69.57% of online store visits do not end with a transaction. Discover the tool that will help you rescue abandoned carts and increase sales. 
In a Gemius report E-commerce in Poland published in 2019, as many as 6 in 10 online buyers declare shopping on Polish websites. The respondents emphasised that they were especially encouraged by the invariably 24/7 availability of goods. What else do potential customers pay attention to?
(source: E-commerce in Poland 2019. Gemius) 
In the study, users often emphasised that convenience was an important factor – no need to go to a store or unlimited time to make a decision on buying a product. A tremendous 71% of people declared that a positive aspect of shopping online was a shipping method – courier delivery directly to home or work. 
In contrast, 53% of respondents declare that a free return is most encouraging as regards placing orders in online stores. The authors underlined, however, that as many as 31% of online shoppers had never returned the ordered goods. 
A payment form is also an important aspect. 66% of people indicated that they most often used a wire transfer via payment service as a payment method. 
Rescue abandoned carts 
You are now probably wondering why so many users in your online store are abandoning carts with the products they have added. Some answers can also be found in the Gemius report.  
When shopping online, up to 76% of future customers have encountered some kind of problems. The most frequently repeated ones included a long delivery time or high cost. Many people also gave up because of other users' reviews. Some users pointed out that they abandoned the cart because of inconvenient form available on the website or websites' layout non-adjusted to the devices used. 
Before you start rebuilding your online store and make nervous or risky decisions hoping to increase the number of transactions, test our new tool: AdPop and Website Layer.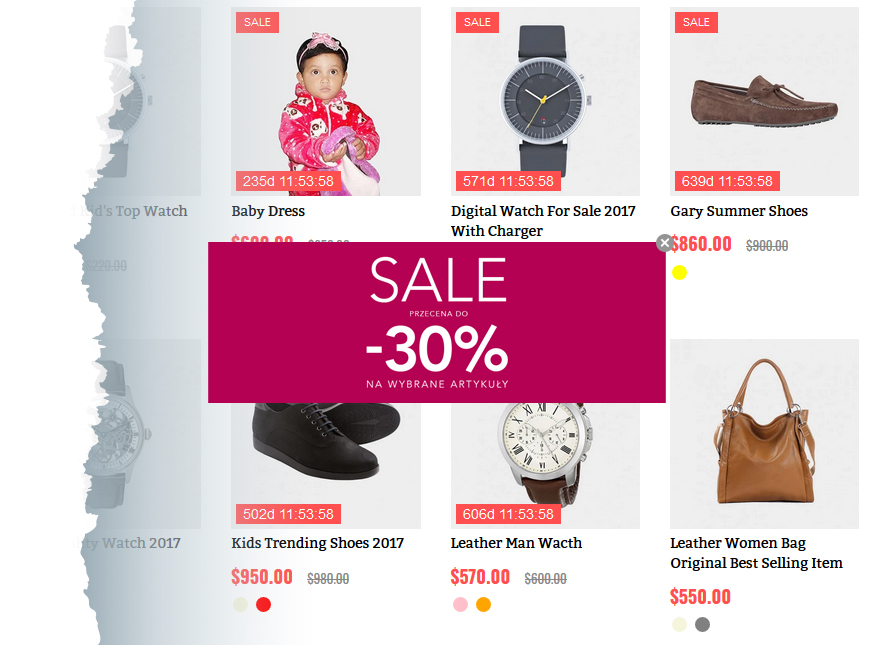 AdPop's goal is, among other things, to restore abandoned carts. This is a multifunctional tool that helps boosting sales and engaging a user in interaction with your brand. What does this mean for your potential customers? A user added products to a cart and closed the page without completing a transaction, however, thanks to a notification reminding of the abandoned cart, you can contact them and try to convince them to finish shopping.
What is the difference between PopUp and Website Layer? Let us clarify. PopUp is a banner displayed on a screen, e.g. when trying to close a page when a user has not completed an order. On PopUp we can place e.g. a discount code or offer free delivery for subsequent purchases. 
In contrast, Website Layer is a tool that displays the cart content when a user intends to leave the page. You can also add a tab with recommended products (the tool is based on the store's product feed and relies on its product data).  
The module with the above-mentioned elements can be displayed on the left or right side of the page. This will definitely encourage a user to look through your online store's offer or stay on the site.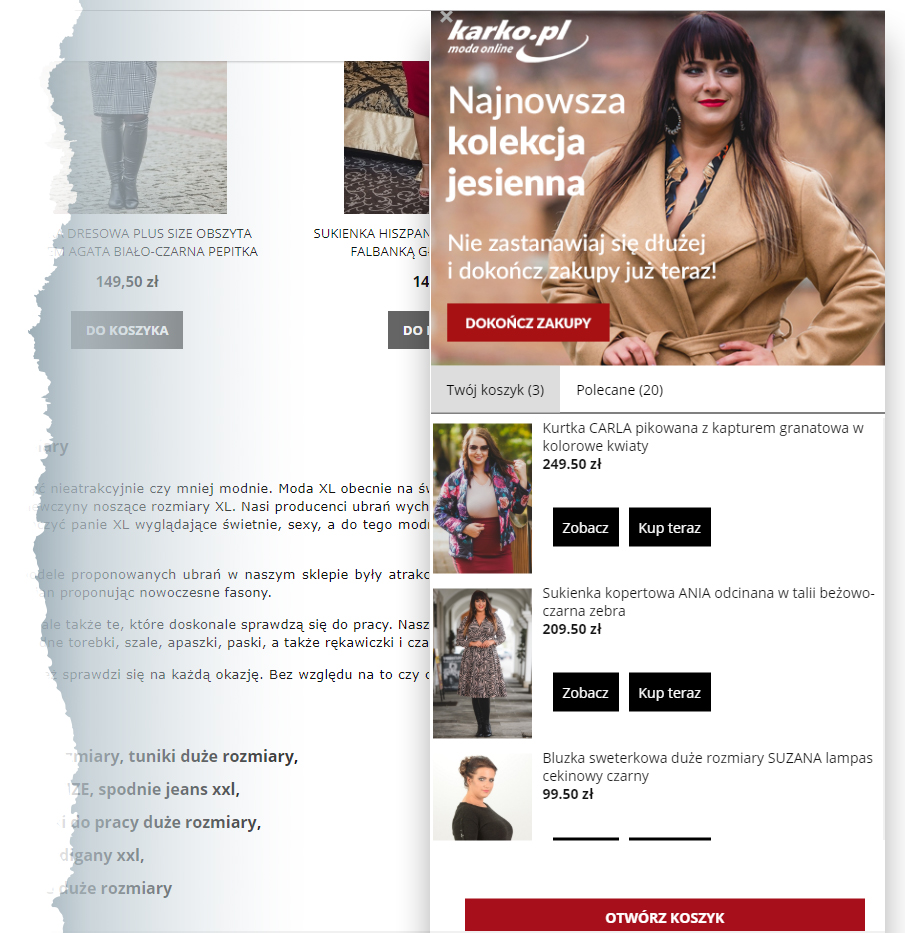 Remind of an abandoned cart 
Sending web push notifications is another useful tool. Thanks to it, you have an option of sending notifications to your potential customers, which a moment later appear on their computer, laptop or smartphone screens. Users no longer need to look at social media or email boxes, or be on your website to receive them. This way you are inviting them to visit the site again and complete the transaction.
Remember that web push notifications are short messages displayed via web browsers. In order for users to be able to get such a notification from you, they must opt in to receive them.