Features
Transparency and simplicity
Transparency and simplicity
While creating the application we paid particular attention to your comfort. PushAd is extremely easy to use, you can configure it on your own. You don't need help of a programmer or webmaster. You can do the following on your own:
Create banners encouraging users to subscribe.
Create messages that are sent to subscribers.
Group subscribers of similar interests.
Send messages, review their statistics and compare their effectiveness.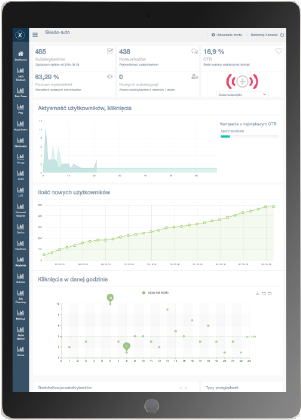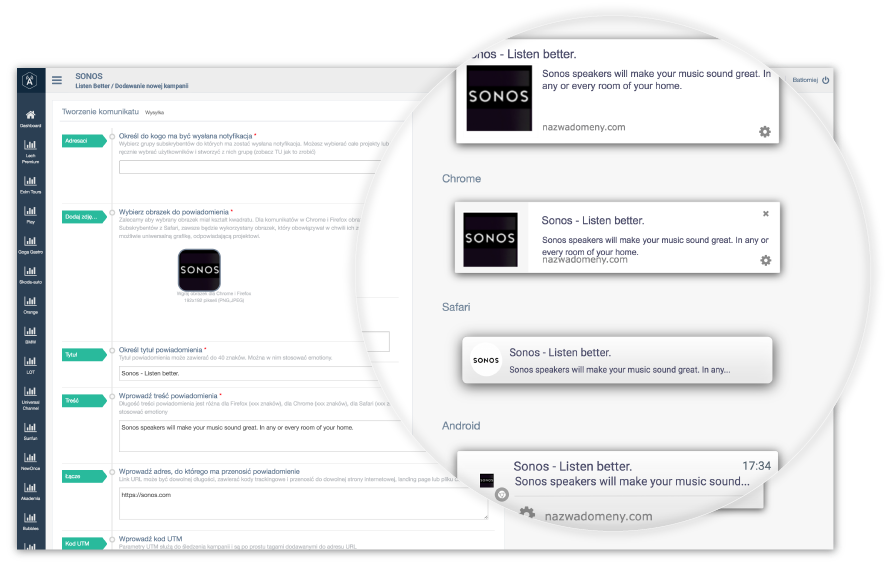 Notification wizard. Do it yourself.
While preparing notification delivery you immediately see how it looks like in all notification formats (Chrome, Firefox, Safari, Android).
Changing graphics for particular notifications.
Editing title and message content.
Target address with the option of hiding the tracking code.
Implementing UTM codes.
The most important information is easy to find
The most important information is always at hand. Number of subscribers, new subscribers, efficiency indicators for delivered notifications. From the general to the specific.
Data presentation on graphs.
Comparative analysis of all projects' results.
Possibility of exporting data to an Excel file (CSV).